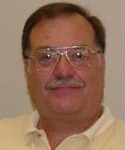 Office:
101B Carothers Building
Telephone:
850-644-1514
E-Mail:
jwinston [ at fsu dot edu ]
Visit Personal Page
Biography
Jack Winston came to the State of Florida workforce after a career in the Navy as an aviator and intelligence subspecialist. His flying career included tours of duty flying the H-46, H-1 and H-57 helicopters. As an intelligence officer, he was assigned to the Intelligence Center Pacific in Hawaii, where he was first exposed to the problem of maintaining very large databases.
With the State of Florida, he has been a program manager with the Job Training Partnership Act, a database manager with the Division of Workers' Compensation, and quality program manager with the Department of Revenue/Child Support Enforcement. He came to FSU in 2004 as the Information Resources Management Coordinator.
Professor Winston holds a BS in Applied Mathematics and Naval Science from the United States Naval Academy and a MS in System Management from the University of Southern California. He has been on the faculty at Embry-Riddle Aeronautical University, Pensacola Junior College, Southwest Georgia Technical College, and Bainbridge College.
His academic interests include operating systems and database quality assurance.